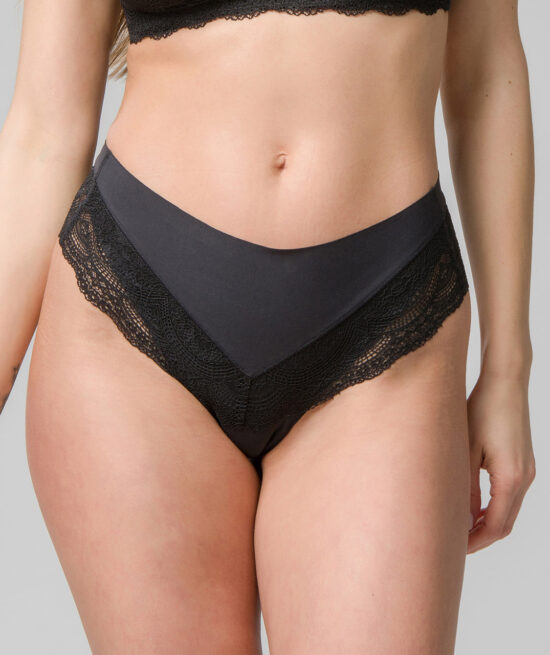 It is consisted by lace and scuba fabric to provide elastic and comfortable fitting.
With soft elastic lace.
Its height on the side is 10cm.
With cotton fabric on the crotch.
It has regular cut on the back.
The model's height is 1.80, her bra size 75E. In the photo se wears bra size 75E and hipster size medium.
Combine it with one of the bras of Perfect Fit collection.